The mothership had two fun tid-bits today. In arcana, they announced the decklists of the new Elspeth v. Tezzeret decks. For this artwork fan, the highlight of this announcement was the fantastic new version of tournament staple Swords to Plowshares done by Terese Nielsen:
Among the other 5 new artworks announced was a new Mishras Factory: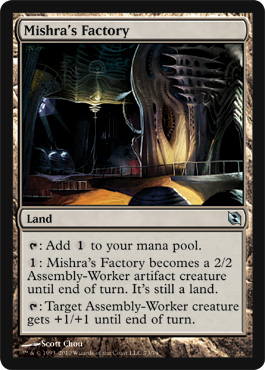 Not my favorite, really, but the coolness factor of the card counts for something. Alas, I find both the new planeswalkers' artwork to be lacking and sub-par: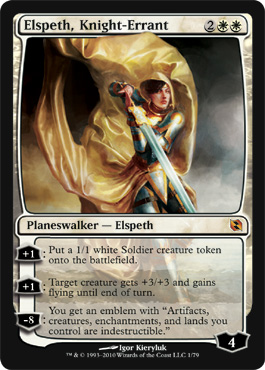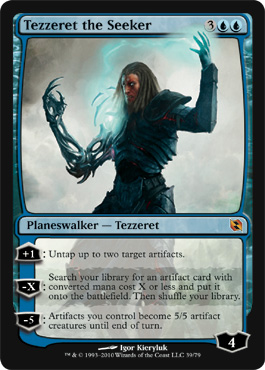 Yeah… I'm not a fan of either one… they seem quite amateurish.
Lastly, in Mike Flores' article, "Great Looks at Great Decks" we see a neat new image with a link to the old announcement of the From the Vault: Relics release (releases tomorrow at the time of this writing!) that is presumably the new artwork for Sol Ring: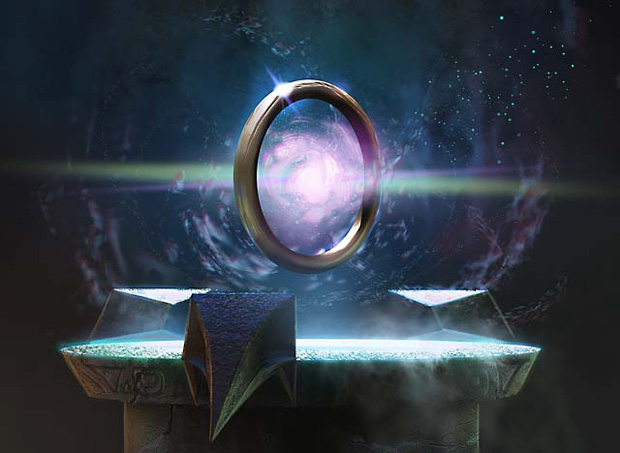 Interesting artistic developments. I can't wait to get my hands on some of those swords!